Now Offering Two-Factor Authentication for Administrators

The cost of cybercrime is now in the trillions of dollars a year,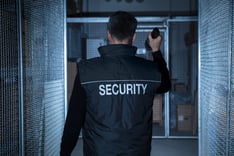 and most everyone with a web connection has been victimized by hacking directly or indirectly. ABC Signup prohibits the storing of credit card information or highly-sensitive data like social security numbers from being collected in the software. Even so, we remain hyper-vigilant in protecting our users' data. That's why we are now providing customers the option of two-factor authentication (2FA) for administrators, which adds another level of security to the administrative login process.

In addition to entering the user's login information, the software will send a text to the phone number associated with the user's account. Therefore, the two factors are:
Enter the correct combination of Account ID, Username, and Password.
Enter the correct verification code sent via SMS to the notification phone number associated with the user account.
The option in ABC Signup can require 2FA for every log-in attempt, or the system administrator can specify a set number of hours before the SMS authentication factor is required again for the same user originating from the same IP address.
Though this feature is currently optional, we recommend you seriously consider 2FA for your ABC Signup administrator login process. To further protect your data, we may require 2FA in the future.
Always remember, sharing your ABC Signup login id and password with anyone, including others in your office, is a serious security risk. Login credentials should be refreshed often.
Please contact your customer support representative to learn more.
Experience a Jolt of Free Training
If you ever need a high-level refresher on the software--or if
you are a new user--we provide live training each month. See FREE upcoming opportunities here. The next live training won't be for a few weeks, but you can always check out recorded training opportunities at your leisure. Or you can schedule custom training for a low fee.
Insider Tip: New Custom Email Option
In the Message Center, automatically send a custom message as soon as a person registers or cancels, rather than basing delivery on a future date or manually emailing a group. For example, the message could be used to send additional class information to late registrants as they sign up, or it could be used to single out those who sign up for a specific breakout session.
Carrots, etc.
Here's a recent blog that somehow connects registration management software to beta-Carotene.