ABC Signup can talk to your Salesforce account
If your organization uses Salesforce as a CRM tool, you can now easily transfer information from ABC Signup into your Salesforce account.

OurSalesforce API process would allow your organization to map registration information to standard and/or custom Salesforce objects and export the chosen data to Salesforce by selecting one to many relevant events. In addition to the normal contact information like phone and email address, you could choose a person's title and department, for example. You could also decide if you want the exported data to create a contact or a lead in Salesforce.
This data can be further filtered through flexible criteria during the export process.

Salesforce requires your organization to have a certain level of its software, such as Enterprise or Unlimited, in order to take advantage of API access.
The Salesforce API is an add-on module, so contact us for pricing at 502-454-2850 #4 for sales.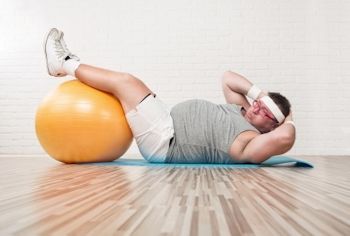 Need some touch-up training? No sweat.
ABC Signup provides the kind of training that doesn't cause you to sweat. In fact, it's the antithesis of sweating because our goal is to make life easier for you, at least as far as knowing the basic ins and outs of the software.
If you're new to the software or just need a refresher, check out FREE upcoming opportunities here. The next live training won't be until April, but you can always check out recorded training opportunities at your leisure. Or you can schedule custom training for a low, low, extremely low fee.
Noticing a theme here
ABC Signup's developers can't help themselves. They're constantly updating the software with nifty features. A recent big one is image flexibility in the responsive page theme setup. For example, you can now add image backgrounds to your pages. If you're an ABC Signup user, check out "What's New" in your account for more information.

Logging Recent Blogging
Here's a blog this week on ABC Signup customers who made it to the NCAA Bball tournament. (The actual software users won't be playing as far as we know. Not that they couldn't.)

Finally, check out our recent Facebook posts here.

-->