May 2017
Registration management is data management, too.

Quick. What is your busiest month, week, or even day of the year for registration activity?
Which of your instructors has generated the most revenue in 2017?
Which course type had the highest number of no-shows?
How many left-footed students attended classes in February 2017?
In its article "6 big data trends to watch in 2017," TechRepublic says there is a growing desire for "immediately gratifying analytics."
As registration management software, one of the most important components of ABC Signup is the generation of data. Therefore, we often update and add to the software's long list of system-level reports and exports. Those are the reports in the appropriately-titled Reports that can be filtered by date range, type of class or program, etc.
Much of the power in these reports can be traced back to categories, global questions, and assigning instructor/facilitator bios to events. If you are an ABC Signup administrator and you haven't recently reviewed how you employ report- and export-related functions in the software, we would be happy to discuss them with you.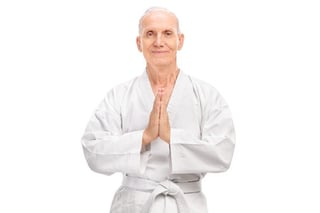 We want to be your sensei
If you feel like you could benefit from a better grasp of the software--and its data capabilities--we're here to offer our wisdom--and free training. See FREE upcoming opportunities here. The next live training won't be until June, but you can always check out recorded training opportunities at your leisure. Or you can schedule custom training for a low fee.
Insider tip: Set an evaluation deadline
If, for example, you make a rule to auto-issue certificates when attendees complete their evaluations, you may not want your offer to be open-ended. Attendees want their proof of attendance, but you need the data. If so, set a deadline for evaluation responses in Event Setup > Event Tools. That may help speed up responses and get you the data you need more quickly.
Our own Derby champ

As a Louisville-based company, the Kentucky Derby, aka the Run for the Roses, is a big deal around the office. Our Tina Berry surprised us each day with Derby-themed games and treats. On the Thursday before the big race, she brought in Kentucky originals, like Benedictine, Bourbon Balls, Burgoo and even items that don't start with a B, like Ale81.

-->