Up Close and Personal
One of the highlights of working at ABC Signup is the chance to meet face-to-face with our

customers. Recently, we sat down with Diandre Glover Thomas with the University of Louisville's Kentucky Autism Training Center. Please take a look here.

If you're interested in telling your ABC Signup story in any form, we would love to hear from you.
Speaking of getting to know the software, new-user training that gives a high-level overview of ABC Signup is free. That's another way of saying it does not cost anything but your time. If you're new to the software or just need a refresher, check out upcoming opportunities here.
If you cannot squeeze a live training into your schedule, ABC Signup also offers recorded trainings. Available topics include creating discounts, responsive page themes, conditional and linked questions, and account overview/event setup. More topics are coming.
For a reasonable fee, we also arrange custom training.

Students Add External Training
If someone takes training they didn't register for via ABC Signup, did it really occur? Apparently so. Therefore, we have added a feature that allows trainees to add training history via the Registrant Access Module. As a result, students can track the history of 'external' continuing education the same way they do their other training history.These external classes will appear in registration and attendance reports within the person's database record.

Flood Relief
JTC Technologies/ABC Signup delivered supplies, including box fans used to dry out home interiors, to flood victims in Baton Rouge. Despite widespread damage, we met a lot of hopeful residents.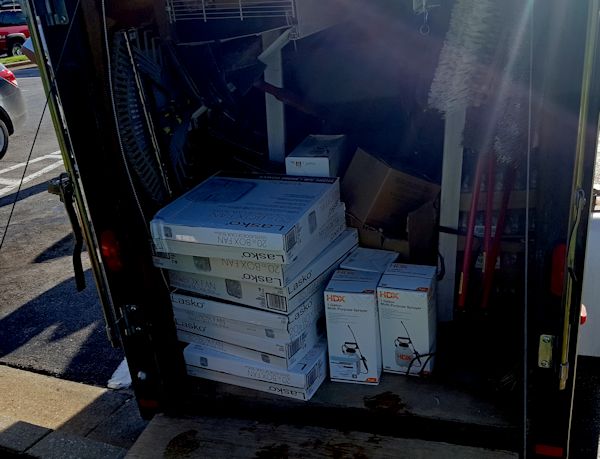 And Finally...
To celebrate the company's 14th birthday, we went bowling. It's because of so many exceptional customers we've stuck around this long. Thank you. (By coincidence, our average bowling score also was 14. Next year, we'll try to top 15.)